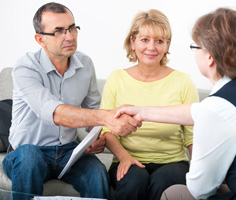 It may be a difficult topic, but almost every person needs to consider estate and end of life planning. Ms. Napariu can assist you in developing and drafting your estate plan from Wills and Trusts to Powers of Attorney and Health Care directives. Likewise, it is often necessary to deal with the probate or the administration of an estate and guardianship issues. Ms. Napariu can assist you with the following matters:
• Drafting of Wills and Codicils 
• Drafting of Trusts and Trust Amendments
• Preparation of documents to appoint a person to act on your behalf (Powers of Attorney)
• Preparation of Living Wills and Documents Appointment Health Care Representatives
• Probate or administration of an Estate
• Filing and Asserting Claims in an Estate
• Establishing Guardianship and its ongoing administration
• Small Business Succession Planning including Buy/Sell Agreements 
For an experienced lawyer who can assist you with your family law or business matter, contact Olivia Napariu, Attorney at Law for assistance.